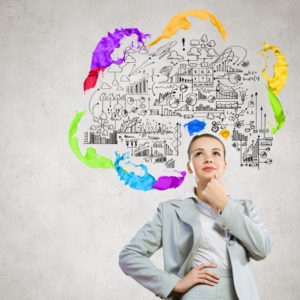 No matter what region or sector you are working in, organizations and companies today tend to suffer from the same issues that are significantly harming their profitability, productivity, employee motivation and overall effectiveness.
Here we will present the key questions and practices you should consider and test in order to ensure that your organization – business or otherwise – is functioning optimally.
1) Do you have Strategy?
We often assume that there is some coherent vision and direction to how we are operating but often times this is either unclear, poorly defined or badly communicated.
Simply defined, your strategy is "an intelligently defined HOW in the manner you are thinking, approaching and executing your objectives".
Some questions to consider:
Do you have a clear vision for your organization?
Do you adequately understand your key clients/audience and is your organization operating in line with them?
Do you have clear objectives regarding how you intend to achieve your strategy?
Do your people properly understand and apply that strategy?
2) Do you have the proper Talent and Structure to achieve your Strategy?
If you don't have the right talent (people) necessary to operate successfully, we cannot do much to improve your effectiveness. Or you may have the right people, but the structure of their roles, responsibilities, reporting lines and individual and team objectives may not be adequate. Another consideration is whether your team(s) are clear on what this is, for each person, department and team, and whether they know how to go about executing it accordingly.
Some questions to consider:
Have you outlined the clear Job Descriptions for the positions your organization needs to effectively achieve its goals?
Are the proper people occupying the positions in your organization?
Does the organizational structure of your business align effectively with the objectives of the organization as a whole?
Have you communicated clearly the roles, responsibilities and objectives for each position?
Are people effectively motivated and incentivized to fulfill the core responsibilities needed for the organization to function optimally?
3) Do you truly understand who your Target Audience (client) is and are you building strategies around them?
We cannot build something truly fantastic if we don't really know and understand who it is for and what they need. This is so basic and yet often unclear or misaligned.
It doesn't matter what kind of a business or organization you have, there are specific groups of people and entities that are specifically looking for and needing exactly what you have to offer. But it's your job to figure it out first, design your offerings and marketing with them in mind, and then find them and reach out to them in the way they expect and are most likely to pay attention to and respond.
Some questions to consider:
Do you know who is your Target Market? (see the Authentic Marketing article for more specific information).
Have you thoroughly studied them and their needs and preferences to understand how best to approach them and design your offers (products/services, marketing, sales strategies) accordingly?
Do you have an organized and easy to use system for maintaining your existing clients and sourcing new potential ones?
What tools and research are you using – on a consistent basis – to keep looking for new opportunities?
4) Are your financial management and metrics systems rigorous, consistent and up to date?
No matter what kind of an organization or initiative you are running, there are numerous invaluable metrics that can help you assess your current performance and give you insight into future possibilities. Not to mention the gold standard practice of having well designed, updated and easy to follow systems of tracking your financial performance.
This is not negotiable and once it is well established, it not only brings greater information, insight and peace of mind to the management of your venture, but as a result reduces the stress around current difficulties and future potential.
Some questions to consider:
Do you have a clear, concise, up to date, and user-friendly way of tracking your financial history and performance?
Do you have a system of other performance metrics (employee performance, client activity, sales efforts, website traffic, etc.) to properly inform, support and communicate the progress of your venture and are you using them?
Do you have a team of trusted experts to support you in this effort (lawyers, accountants, technology consultant, etc.)?
There are many more things we can consider but to start, these are key. Let us know your thoughts and if we can help you in any way with any or all of the above.
Keep flying!