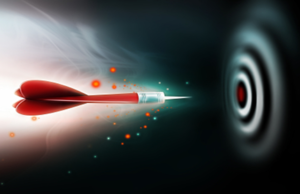 The startup phase of a business can last up to 6 years usually, but all this depends greatly on how quickly you can go through the various stages of beginning a new venture, and particularly, how long it takes you to become a stable, well functioning, and consistently profitable organization.
Most insight in the market is still very focused on how to vet a good business idea, prepare it and launch it. But once the initial "excitement" is over, it all comes down to the tried and true business strategies and practices that make for a truly successful company.
1) Leadership
This is such a hot topic in today's market precisely because we now have almost too much research, case studies, and all around evidence that those who run a company have massive impact on its people, practices, and results.
This is of course too large a focus to properly address in a blog post but suffice it to say that everything from your presence as a leader, to your communication strategies, management, business decisions and practices, need to be well aligned with your mission, vision and objectives, as well as truly effective for your organisation, in order to achieve the success you seek.
As with everything, if you have questions in this department, don't hesitate to contact us, as this is one of our favorite topics.
2) Talent recruitment and development
No matter what your sector or product/service may be, your organization is your people. If the positions are well defined, the right people are there to occupy them, and then if there are sufficient and adequate programs to recruit and develop them.
When we enter a company with talent objectives, be it for coaching or consulting, the first thing we aim to understand is if your people are absolutely clear on their roles and KPI's (key performance indicators), and if you have a quality team working for you.
If there is toxicity, redundancy, confusion or poor climate, this has to be dealt with first, before we can hope to apply any other programs to improve motivation, communication, relationships or performance.
It can be difficult to really understand what may be happening with your people, but with the right expert work and insight, it can be resolved, and then optimised. Read more on building high performance teams.
3) Financial rigor and management
A company's success is ultimately evidenced and experienced in its financial numbers. There is absolutely no way of getting around this, and having a valid, detailed, consistent, and rigorous process is the key.
What this means is first having a trustworthy accountant to handle the tax and other legal processes, as well as to stay on top of the latest laws and opportunities. Most companies have this, but this by itself, is not enough.
The key is having an internal financial management process that regularly tracks your monthly earnings and costs, monitors all of your billing, expenses, and company accounts, and is able to analyze these results effectively for the future.
This need not be any more complex than a simple excel spreadsheet, although you can also find applications to help you in the process.
This is so important because usually an accountant will only present you yearly, or perhaps even quarterly results. But in order for you to stay on top of your cash flow, available assets to hire, invest and spend, you need to have your own reliable process internally.
The ideal procedure is to, at the end of each month, process and log your earnings and costs, and then align them with the money in your accounts. What this then allows you to do is to see the seasonal trends in your earnings and spending and then also create more accurate forecasts for the next fiscal year so you can better run your business.
I cannot stress how critical this step is. Too many of the cases we have witnessed, despite having solid leadership and teams, had no security or vision of how to move forward as a business because they simply had no idea of their financial situation.
4) Building a truly effective "commercial engine"
Marketing and sales strategies can seem like an "extra add-on" especially if the launch of the business was very successful due to having an in-demand product or service. But no matter how cool your offering, you need to have a consistent, continuous, and effective way of networking within your sector, effectively marketing your product/service, and successfully finding and executing new sales opportunities and generating business.
This will likely include properly analyzing your market and creating powerful, ongoing digital and in-person marketing, regularly looking for and participating in the events and initiatives in your sector, building and maintaining relationships with current and new key contacts, and perfecting the process of searching, contacting, and securing new clients and opportunities.
This is not a luxury; it is the way any business, be it great or struggling, secures its future success. Even if you are not a typical "sales type" or can't afford the extra resources to find one, there are wonderful, authentic ideas and strategies, adaptable to any business and personality. The important thing is to find the solutions that truly work for you and make the commercial process a part of your daily functioning as a company.
5) Facilitating and developing ongoing innovation in your market
No matter how new and innovative you are right now as a business, if there is anything we have learned, it's that the market nowadays evolves very quickly, and so do its demands. This is something we cannot avoid, but those who try, will quickly become obsolete.
I have seen too many good businesses fail because they were afraid or downright unwilling to actively assume, develop, and apply new trends and opportunities in their market.
There is so much happening nowadays, and consumers are becoming ever more accustomed and willing to seek and expect, all that the market has to offer.
So how can you do this?
Always actively researching and learning from your competitors and experts in your sector. Subscribing to the key authorities – blogs, magazines, events, trends, etc. in your market.
Experimenting with new options in your field, in the minimum but sufficiently effective way to see if your new ideas are valid and have potential to grow.
Obligating all of your employees to remain vigilant, intelligent, responsive, and communicative with ideas and learning to share with the rest of the organization.
But most importantly: being open to new ideas within and outside of your organization and encouraging them.
As always, never hesitate to contact us with your questions and thoughts, and please let us know what resources you have found especially helpful in stabilizing your business.